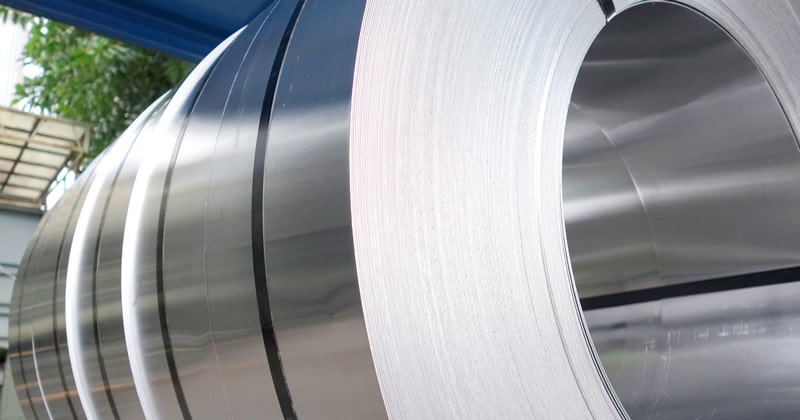 Whether you need custom or standard sheet and coil sizes, we have the inventory to fulfill your needs. With special attention to flatness and surface quality, our sheet and coil can be used in the most demanding of applications. We specialize in "O" temper aluminum, and can ensure that our material arrives to your facility scratch, mar, and blemish free. Over 2 million lbs of standard coil and sheet sizes are available in four warehouses located throughout the United States. Made-to-order processing allows us to provide you with non-standard, custom sheet and coil sizes. Our standard sizes are available to ship same-day, while custom orders can ship in three working days.
Aluminum sheets are just one of the aluminum blank products we provide. Contact us for more details.
Aluminum Sheet and Coil Details
Unless otherwise requested, all sheet products are provided with paper interleave.
All product is shipped with material test reports.
Don't see what you are looking for? Give us a call at 920-467-9590 and we would be happy to partner with you to source your product.
Standard Aluminum Sheet Specs
Thickness:
.020 – .250"
Standard Sheet Sizes:
36×120"
48×96"
48×120"
48×144"
72×144"
84×84"
96×96"
Standard Coil Widths:
36"
48"
60"
72"
Alloys:
1100
3002
3003
3004
5052
5454
6061