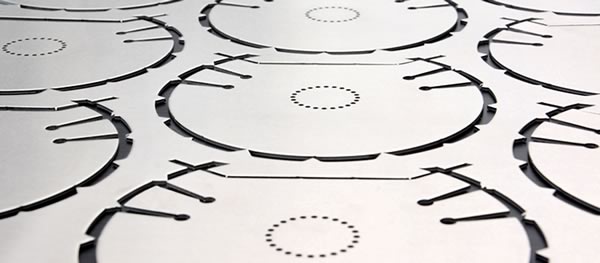 Our in-house processing can produce and ship virtually any shape within three working days, and our CNC machine allows us to keep the tightest of tolerances. Furthermore, engineers are always available to help reverse-engineer parts when needed.
Aluminum shapes are just one of the products we provide. Contact us for more details.
Custom Aluminum Shape Details
Paper interleave and PE/PVC can be applied upon request.
All custom shapes are shipped with material test reports.
Aluminum Association (AA) tolerances are provided unless otherwise requested by the customer.
Don't see what you are looking for? Give us a call at 920-467-9590 and we would be happy to partner with you to source your product.
Standard Aluminum Shape Specs
Thickness:
.020 – .250"
Width:
5" – 95.5"
Alloys:
1100
3002
3003
3004
5052
5454
6061